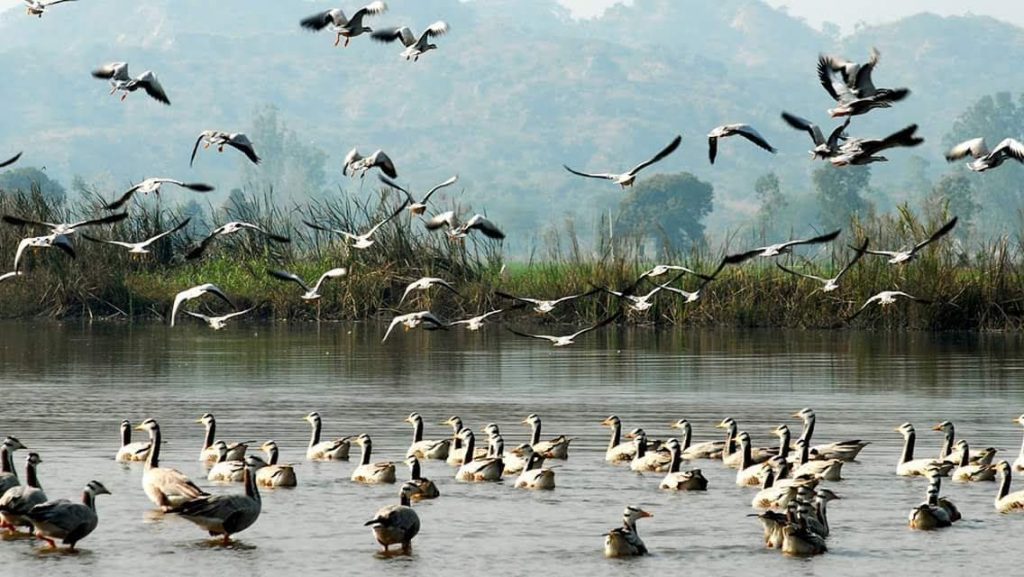 Hari-ke-pattan, Amritsar, National Wetland & Wildlife Sanctuary
The colorful and exuberant state of Punjab abounds in tradition, history, folklore, grandeur, architectural splendor as well as panoramic natural beauty. Among the various parks and sanctuaries in Punjab, the Hari-ke-pattan, Amritsar, National Wetland & Wildlife Sanctuary deserves special mention.
Punjab is noted for a multitude of reasons. The state with its rambling meadows also possesses a diverse natural heritage that is evinced by its numerous wetlands, bird reserves as well as menageries. Tourists have plenty of options ranging from the scintillating Lion Safari at the Chhatbir Zoo to kayaking in the waters of the Sutlej Wetlands or bird watching at Hari Ke Pattan.
Hari-ke-pattan, Amritsar, National Wetland & Wildlife Sanctuary is one of Punjab's eminent wetlands and bird reserves. The oasis of idyllic green is situated near the districts of Harike, Amritsar, Kapurthala and Ferozepur and hence is flooded with local citizens as well as tourists.
Hari-ke-pattan sanctuary also encloses a sparkling, sylvan lake that gleams like a mirage of quicksilver in the streaming sunlight. The lake is possibly the most significant water body of the state and witnesses the influx of nearly 350 species of exotic migratory birds from as far as Siberia during the freezing winters.
Cormorants, Darters, Herons, Egrets, Open billed Stork, Spoonbill and White Ibis, Little Grebe, Indian Moorhen, Black Winged Stilts, a few migratory ducks and occasionally Grey Pelicans are some of the rare species of birds that are the pride of the place. Another feather in the reserve's cap is its sweet water fish market, supposedly the largest in the country.
Hari-ke-pattan, Amritsar, National Wetland and Wildlife Sanctuary is a coveted haunt of ornithologists and bird and animal lovers who sit in the wilderness and watch the colorful and disciplined birds go about their daily lives as the hours while away.
Hardy's World Ludhiana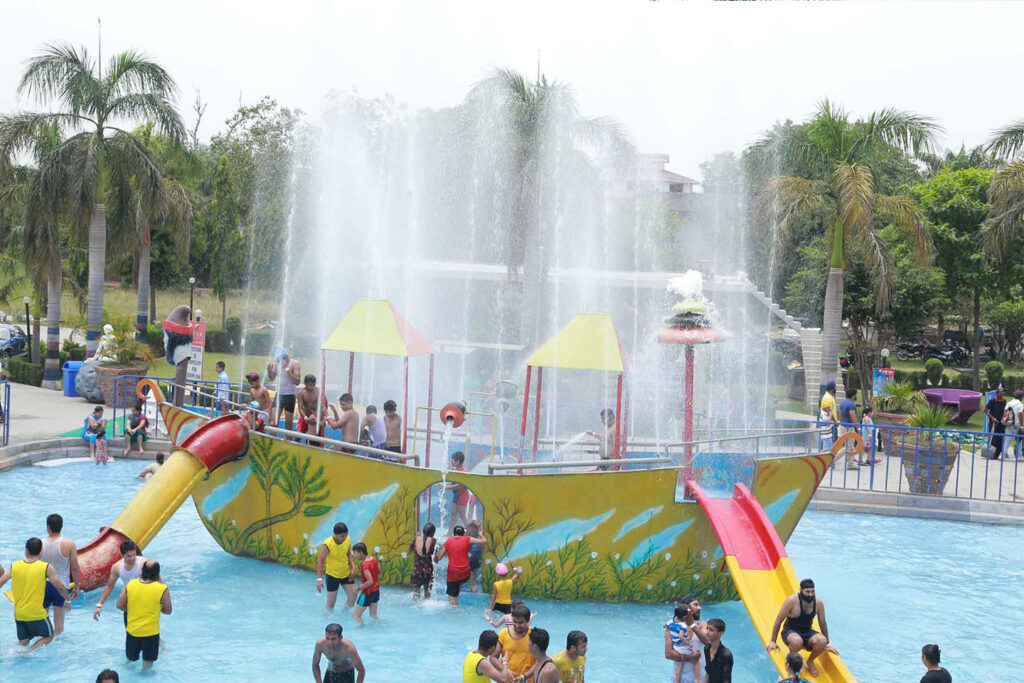 Hardy's World, Ludhiana
The Hardy's World generated quite a lot of excitement in the hearts of Ludhiana children as they had seen in the advertisement Essel World and had wanted a similar thing in Ludhiana. About 7 Kms from the main city, this visually stunning amusement park offers a complete fun-package. Theme parties, cafes, joy rides and shopping complex are entertainment bonanza for all age groups. Now water city has also been included, where one can all types of water sports along with ice-skating & snowfall. This is India's 3rd largest Indoor snow city.